The Ninja Bible
Unlock all the answers to your questions
What file types do you accept for my artwork and designs?
Ninja Transfers does not charge for any file or art setup, however, when uploading your art, the following file types are preferred.
Artwork File Formats: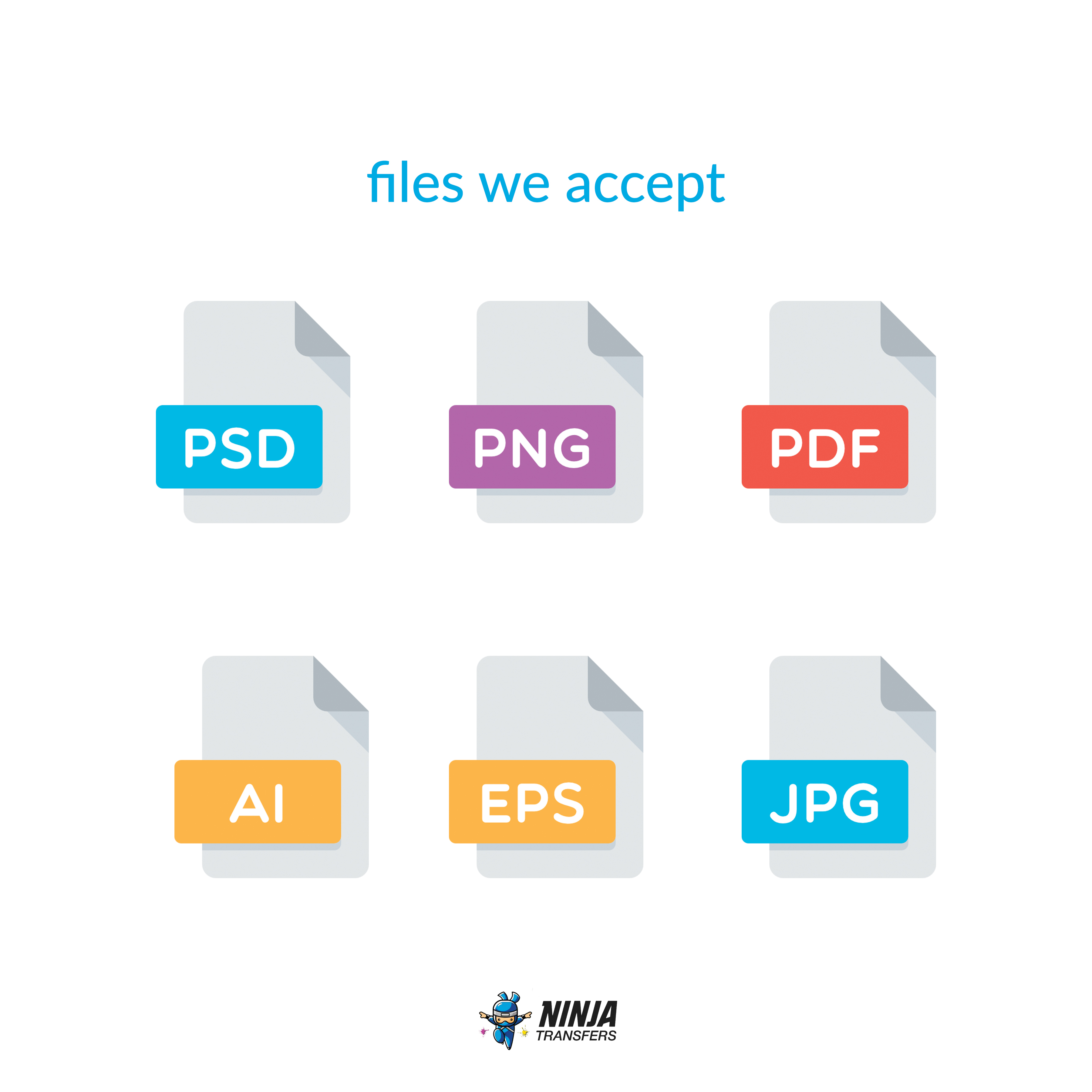 Do you want files in standard format or mirrored?
You can send over your art standard or mirrored, we will make it work.
We also provide AI and PDF Gang Sheet temples on the order page for you to use to build and upload your Gang Sheet Templates upon ordering. You can view those right here.